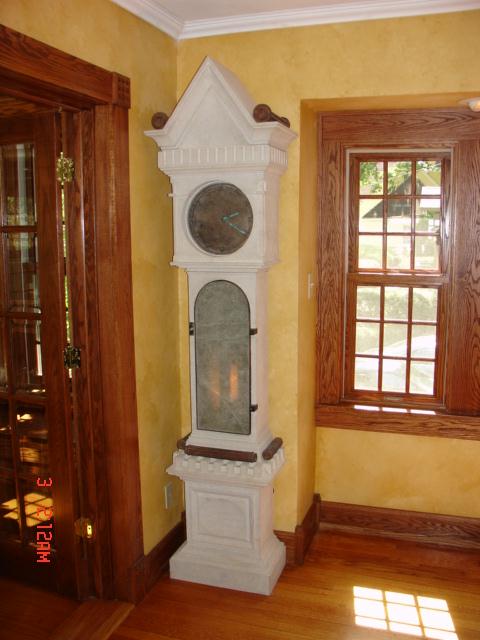 My brother Dan, has long supported my work He has several of my paintings and a sculpture, and he commissioned this clock. He collects clocks, and he wanted a working stone grandfather clock. I had a blast with this. When I figure out how to share sound on a web site I'll put up a recording of the clock ringing. Unlike any grandfather clock you have ever heard!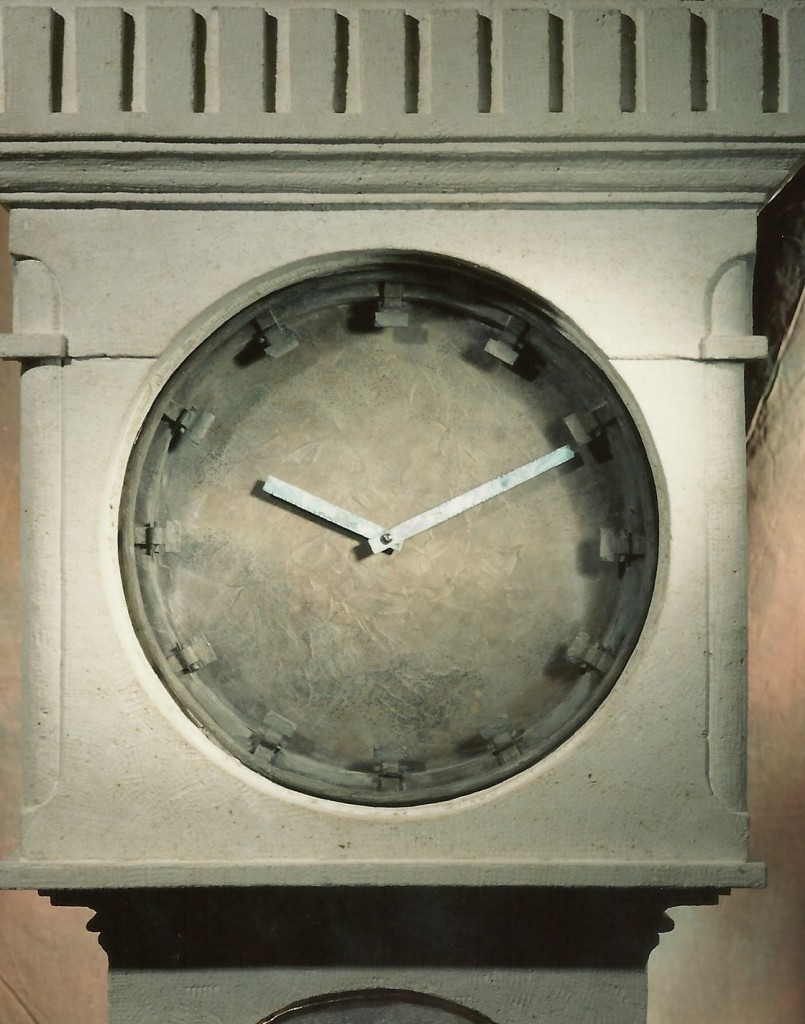 The face is cast bronze, and the hands are cast stainless steel. The clock keeps accurate time, so long as it gets wound reghularly, and it does get wound regularly.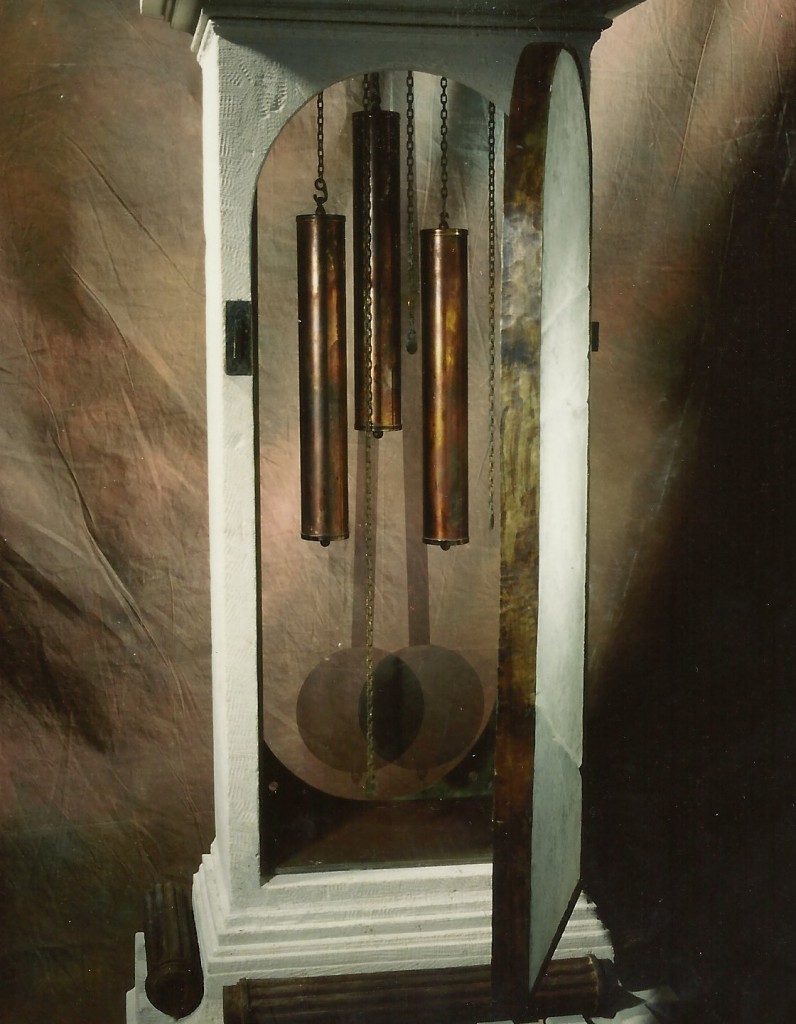 One of the few professional shots I've ever had taken. This needs no words, as they say, but that's never stopped me before. The door is 1″ thick, and I wanted it to be as light-tight as possible. My machinist friend came up with a form of sliding hinges, so the door pulls strait out til it is clear of the stone, and then swings. Maybe I'll remember to have Dan send me pics of the hinges.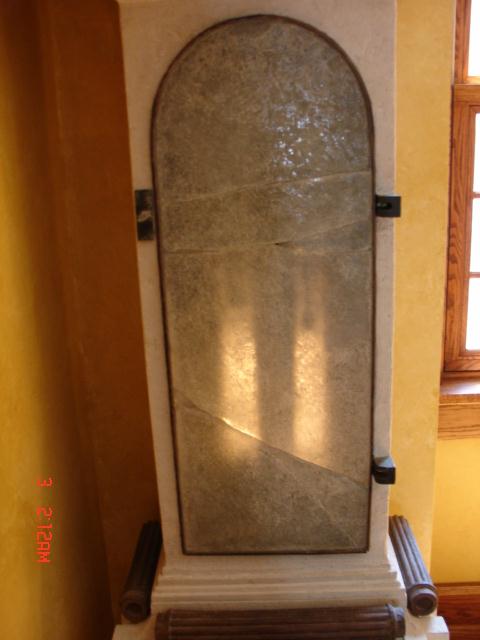 There is a light operated by a switch that Dan has located in the head. He's also light-proofed the back. Well done, Dan!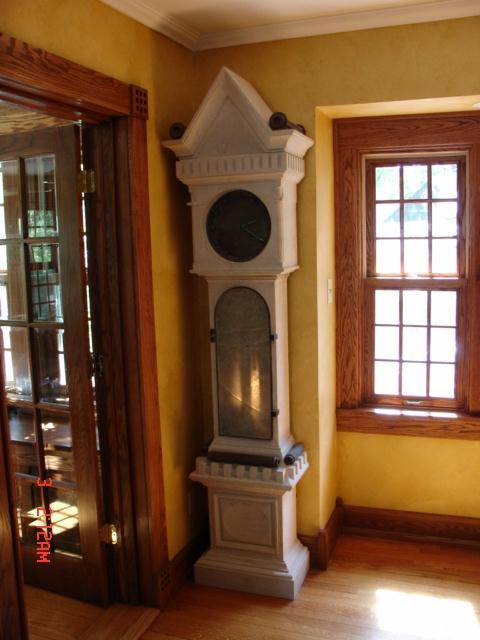 Here is the clock at home. A once in a lifetime project, one so once in a lifetime that I knew even at the time. Thanks, Dan.