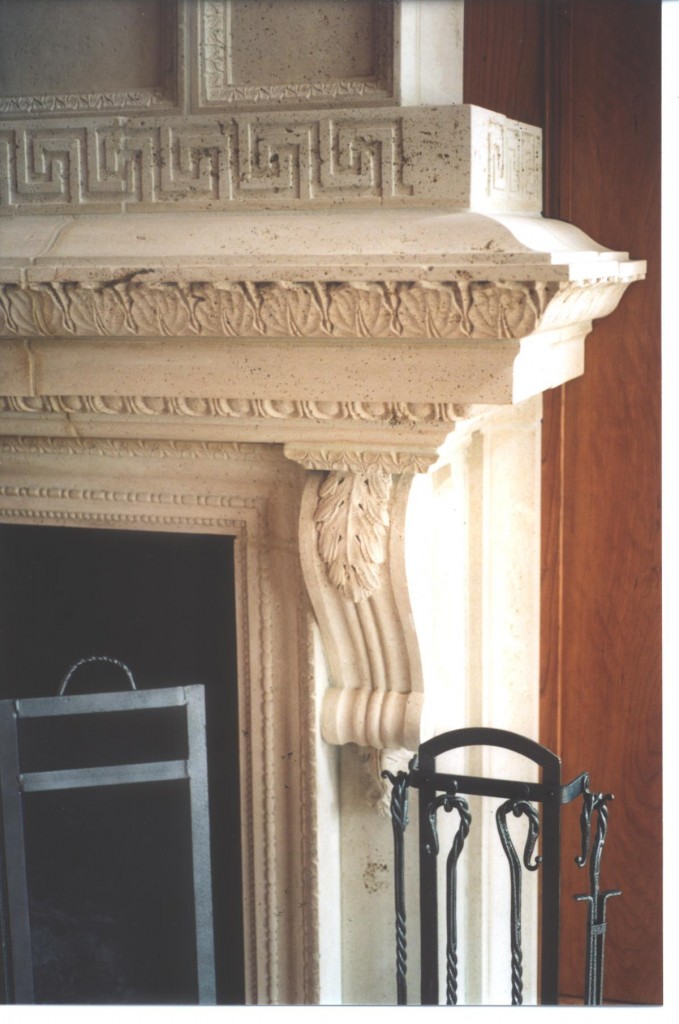 This client handed me a sketch from the DaVinci Sketchbooks, and asked if I could actually make it. I don't know if it had ever been made before or not. This may be the only interpretation of that sketch in the world, so far as I know. His version would have been marble, but I think it looks great in Kansas Limestone.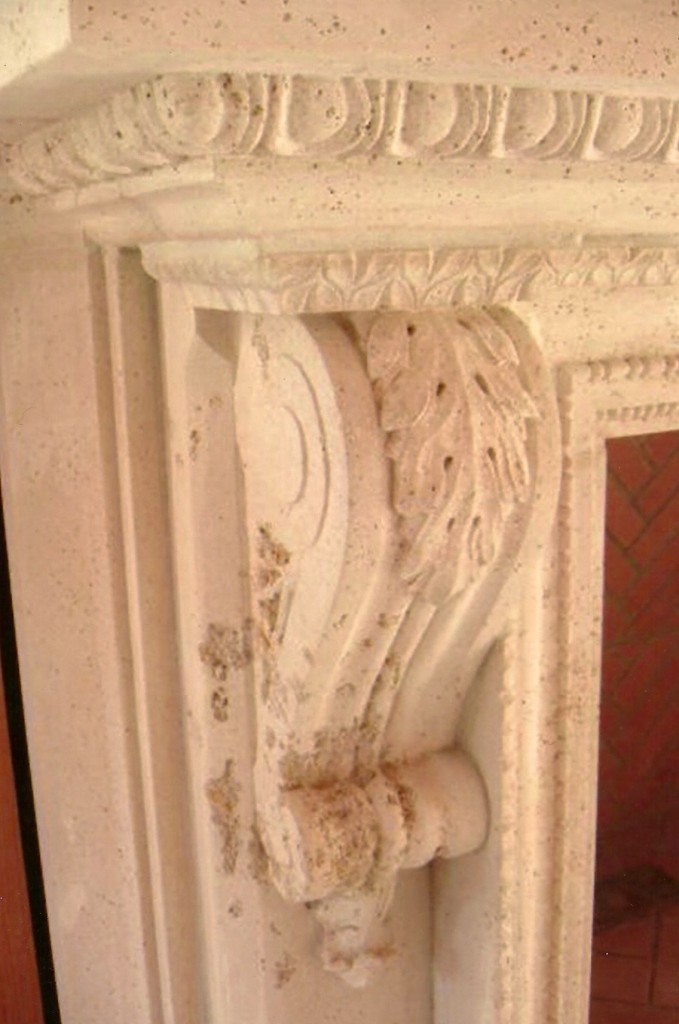 This particular limestone carves very well, but contains serious flaws. I like the flaws, because of the character they bring, and also because it makes it very clear that the material is natural stone and not a cast product.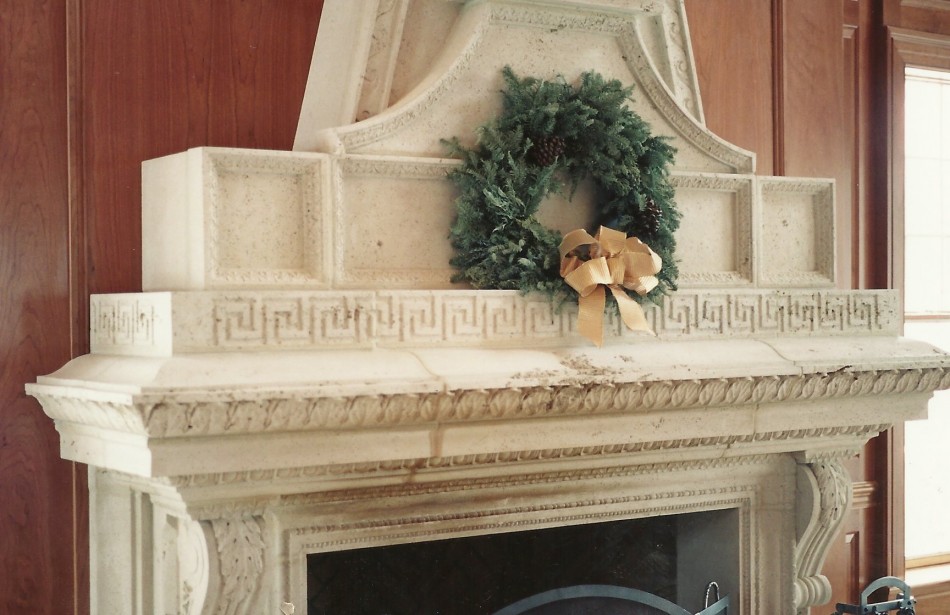 I was in the home during the Holiday season a while back, and noticed that he burns real wood in his home. I love this.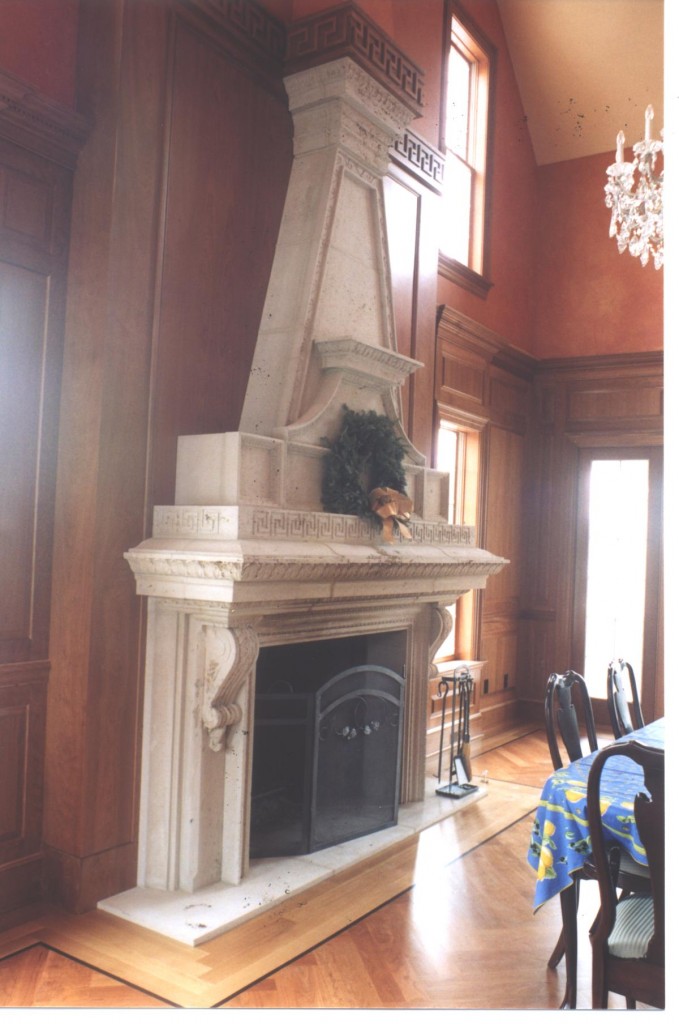 The overall design is uniquely DiVinci. He has taken great liberties with the Greco-Roman precedent.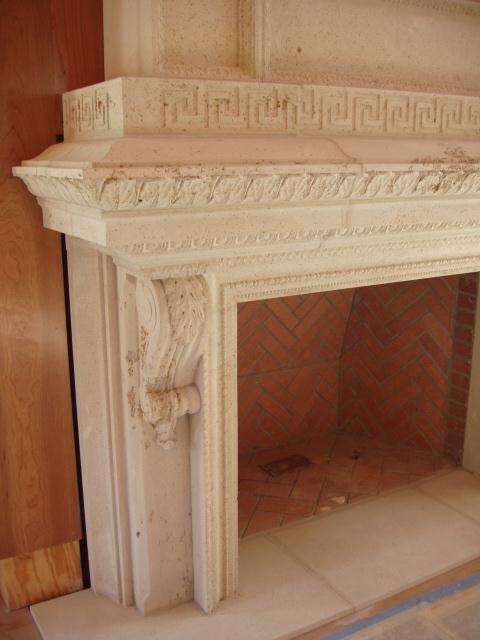 Whatever the source… all good commissioned stone carving is a collaboration between the carver and the client. Thanks, Vlado! That was a blast!