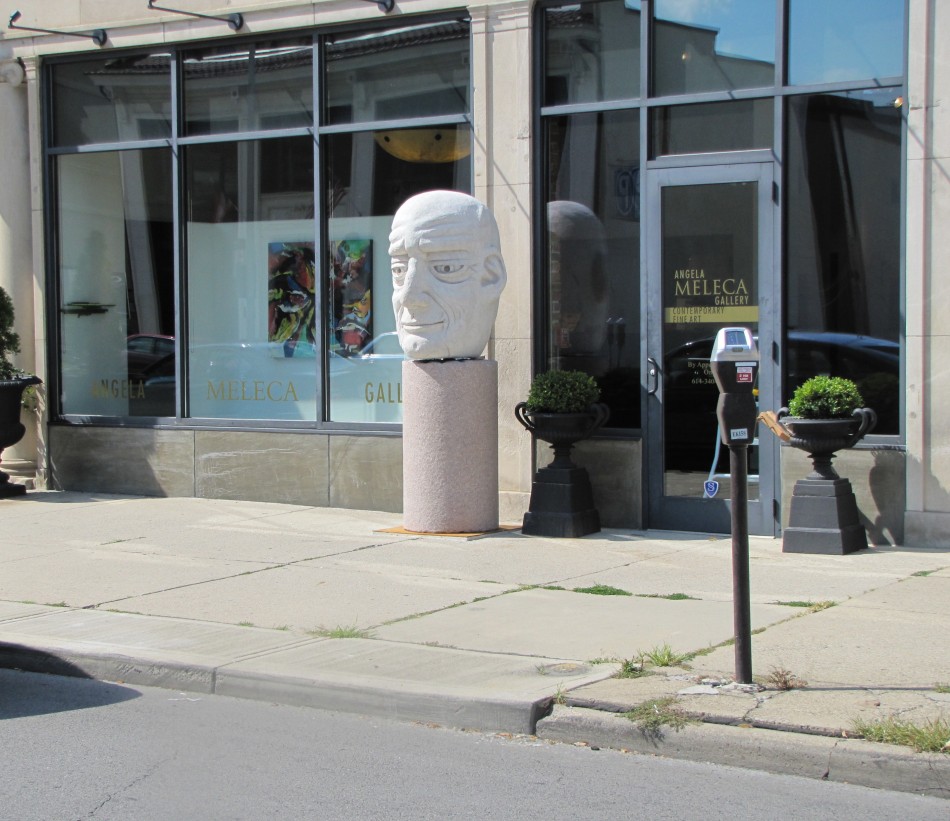 Angela Meleca Gallery in Columbus, Ohio, hosts Downtown Head and my paintings, including 8-12-2013 in the window.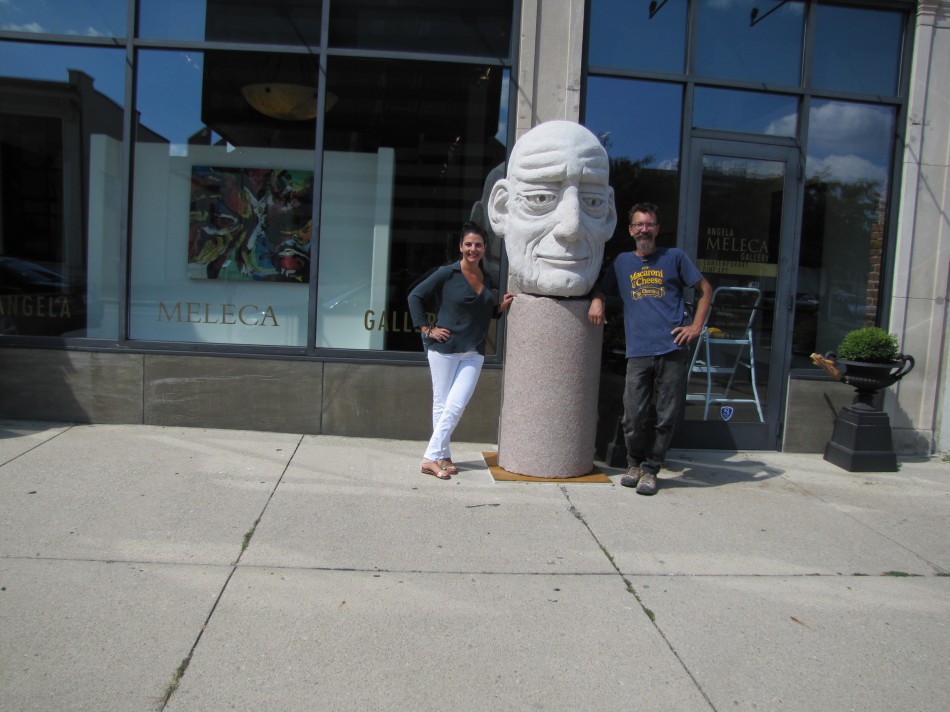 Angela and Dale, after a successful installation. This piece is available. Shipment to anywhere, no problem.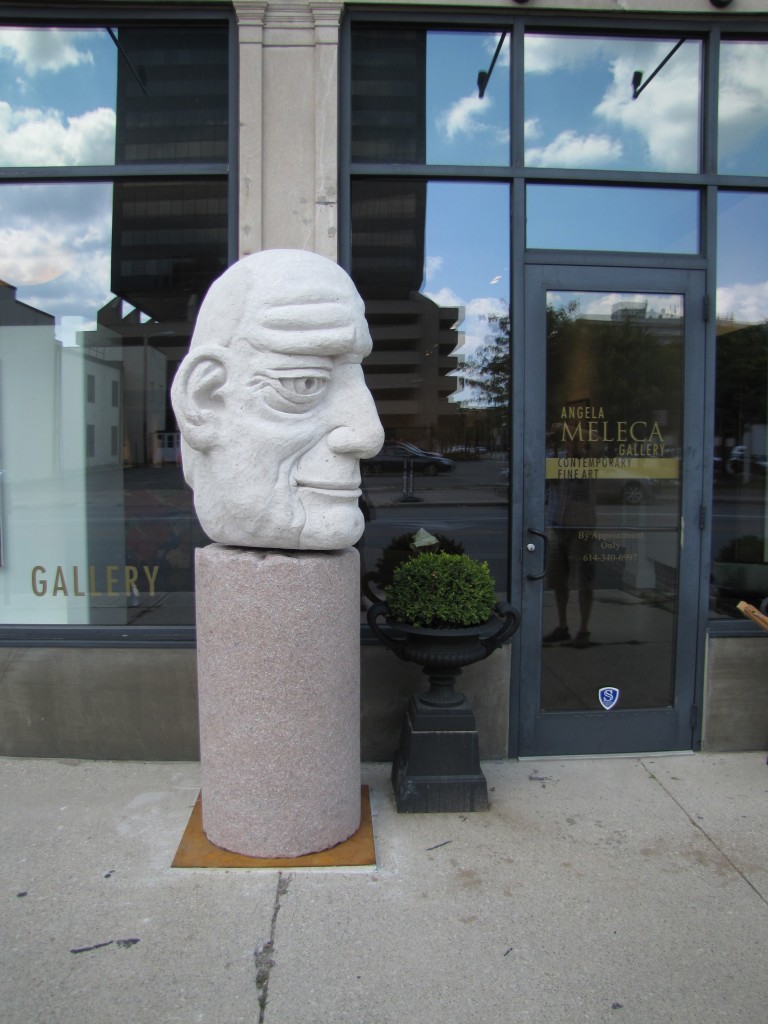 The tradition of the colossal head is one that includes all eras and all cultures, and has always been a form of honor to the subject. This head is on a bearing, and can be turned by any passing citizen.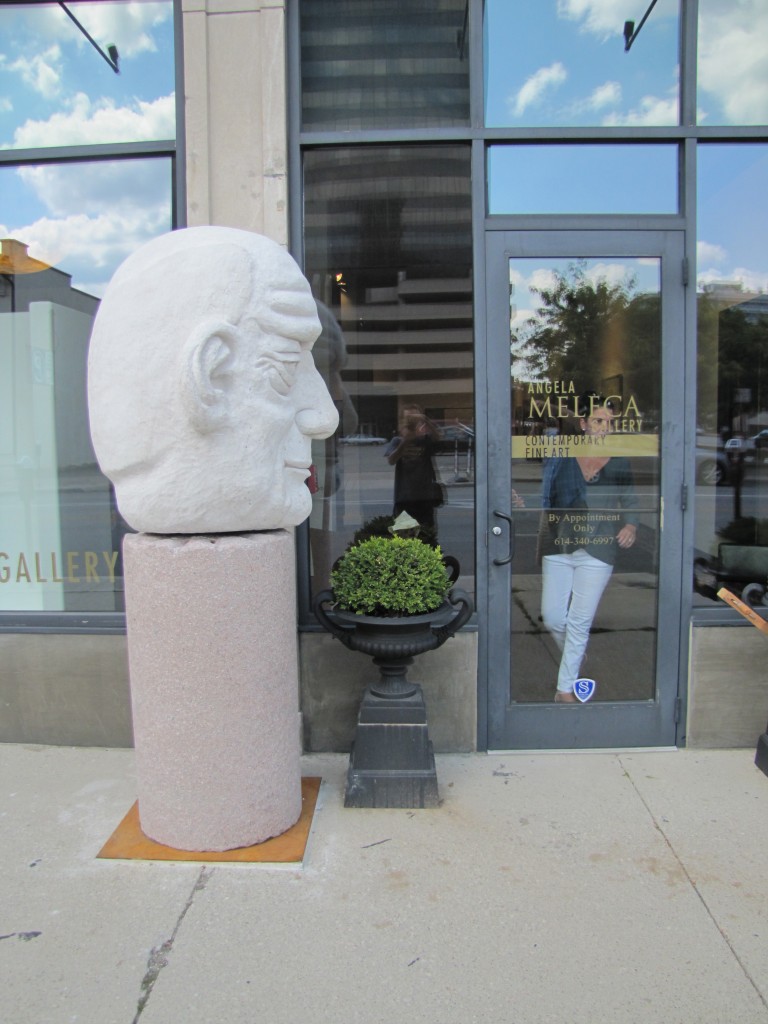 Making the great accessible is what it's all about.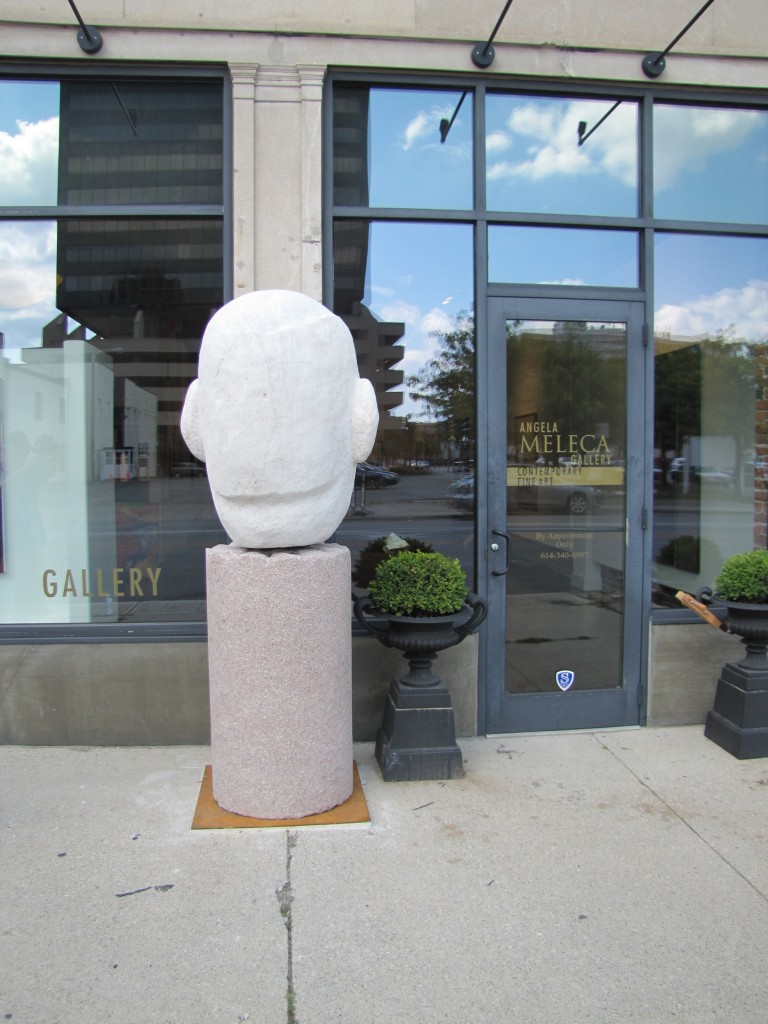 Fully looking in- or away- it depends on where you see it from, Downtown Head gets attention either way.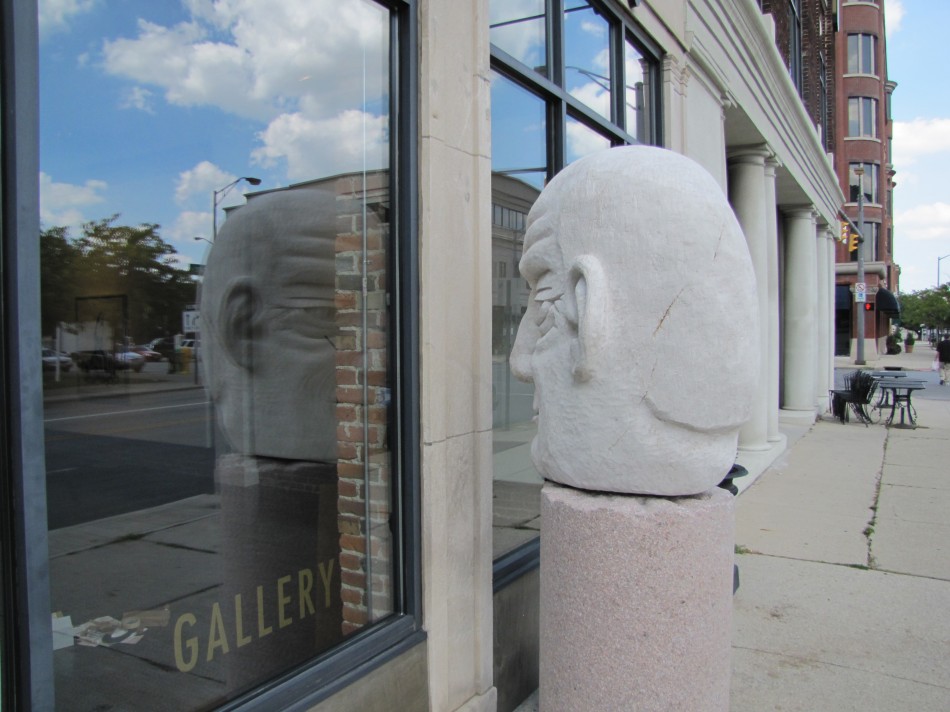 I've always liked this shot of the sculpture and its reflection. This is Downtown Columbus, within a couple blocks of the  Statehouse. Very site relevant.
Yes, driving big round things around requires a bit of preparation. I love the expressions of people as they pass me on the highway.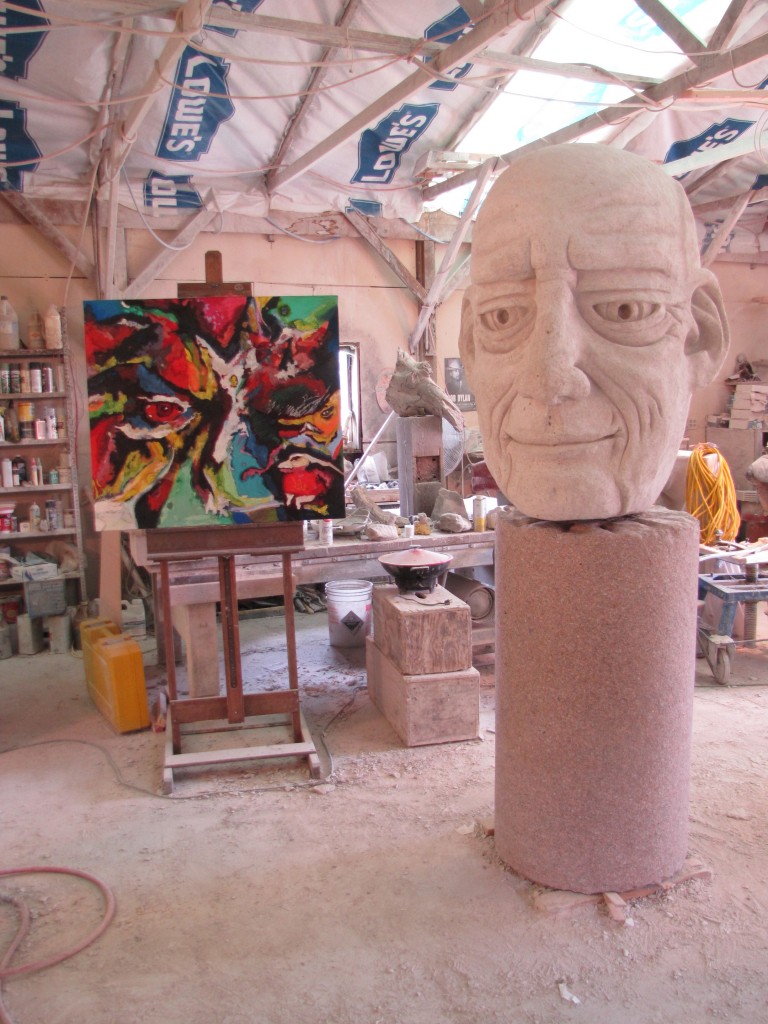 In the studio, ready for delivery.
Henry the St. Bernard is obviously impressed. Floored, really.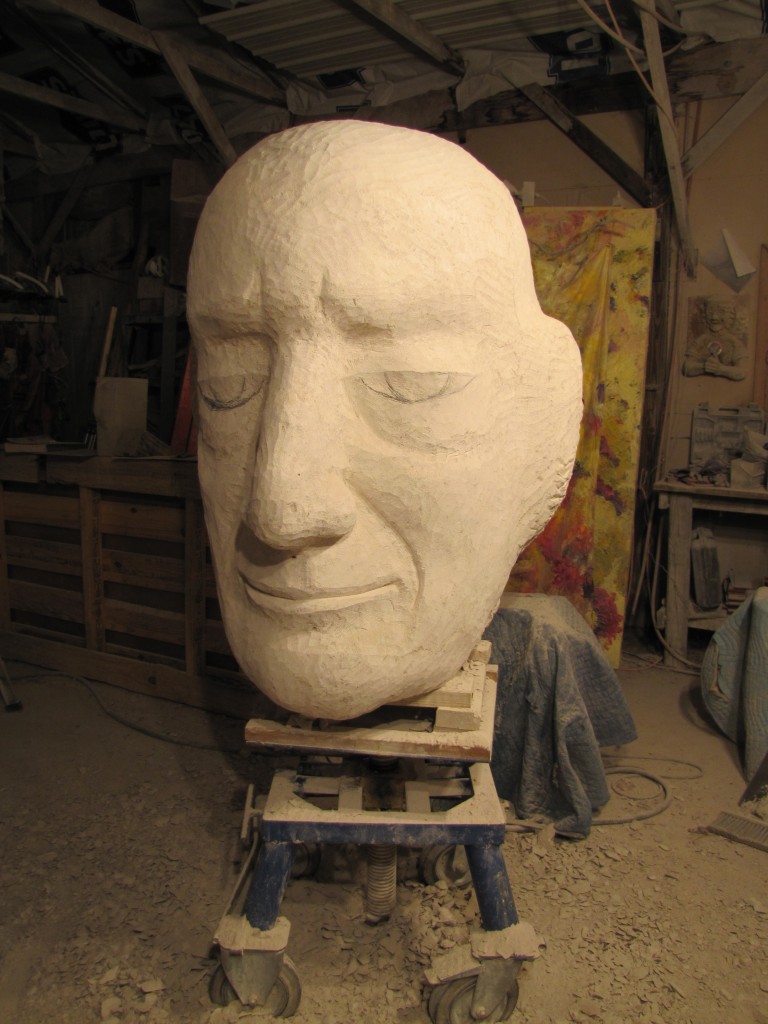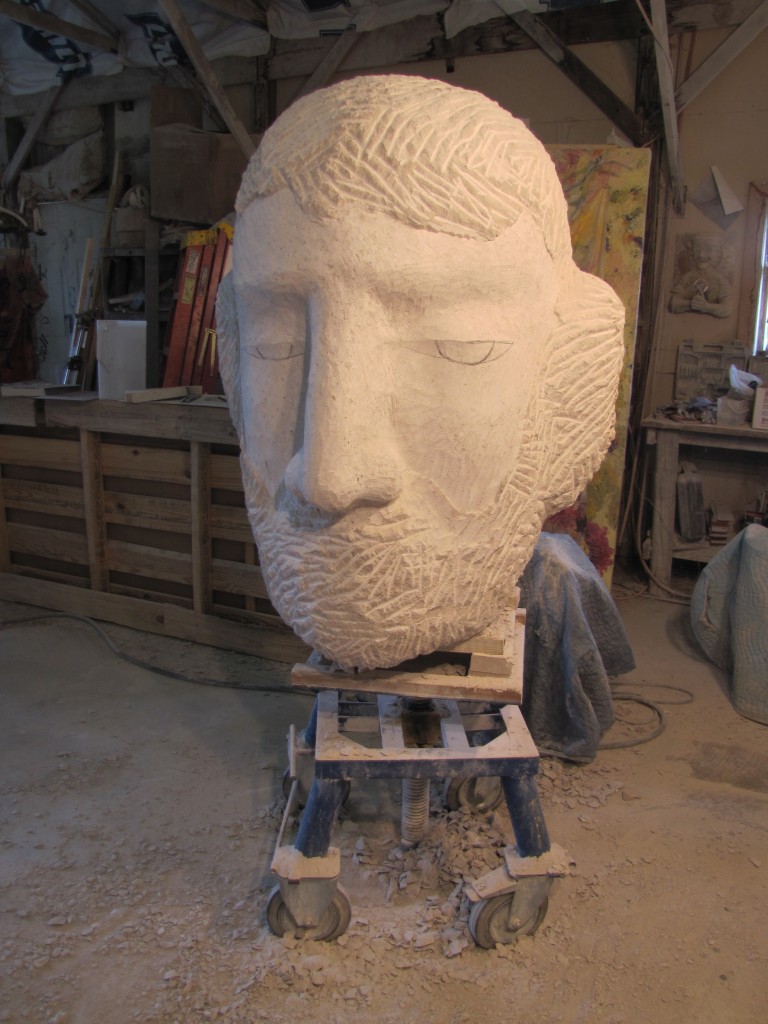 Rough out complete; the form begins to take shape.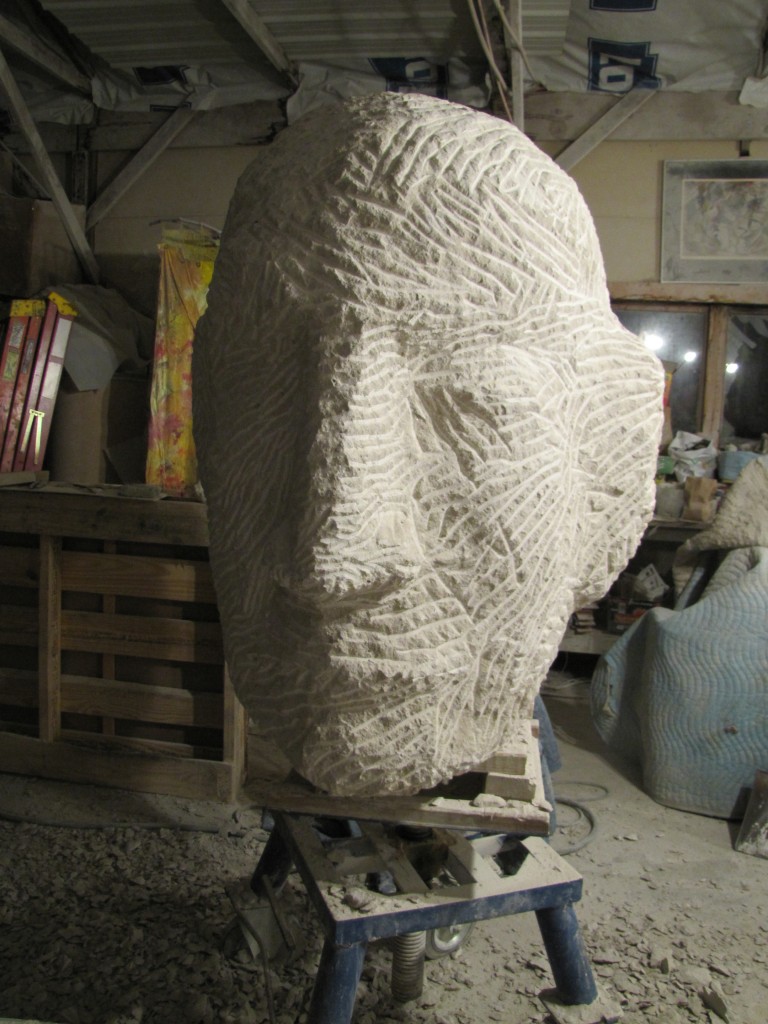 Rough out complete.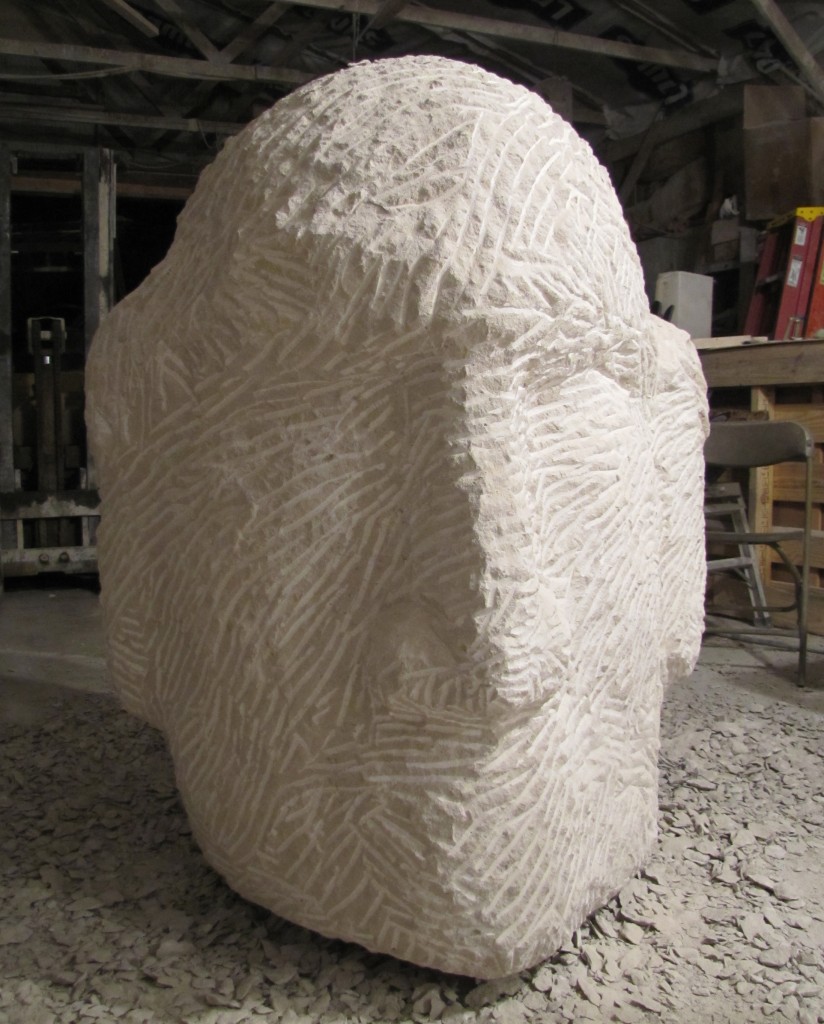 It is critical to work at the right height. The back and shoulders and arms and hands and legs take a beating badly enough without complicating it by working too high or too low.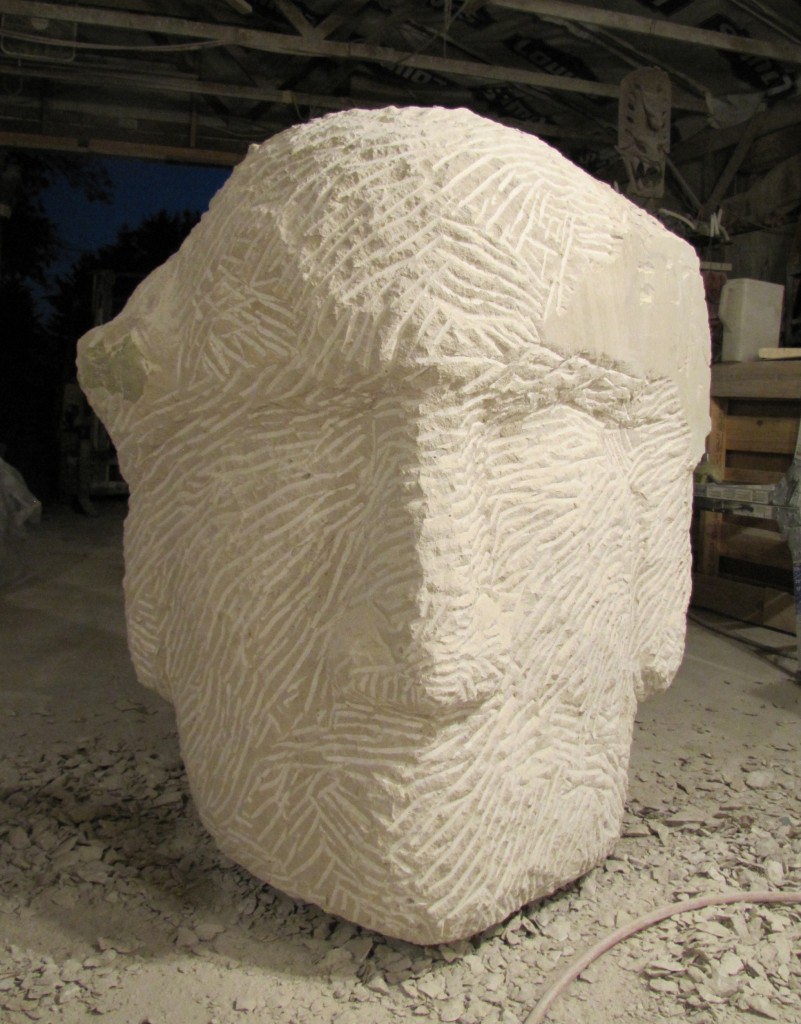 I like to put a head in a block kitty corner. It helps to orient myself that way.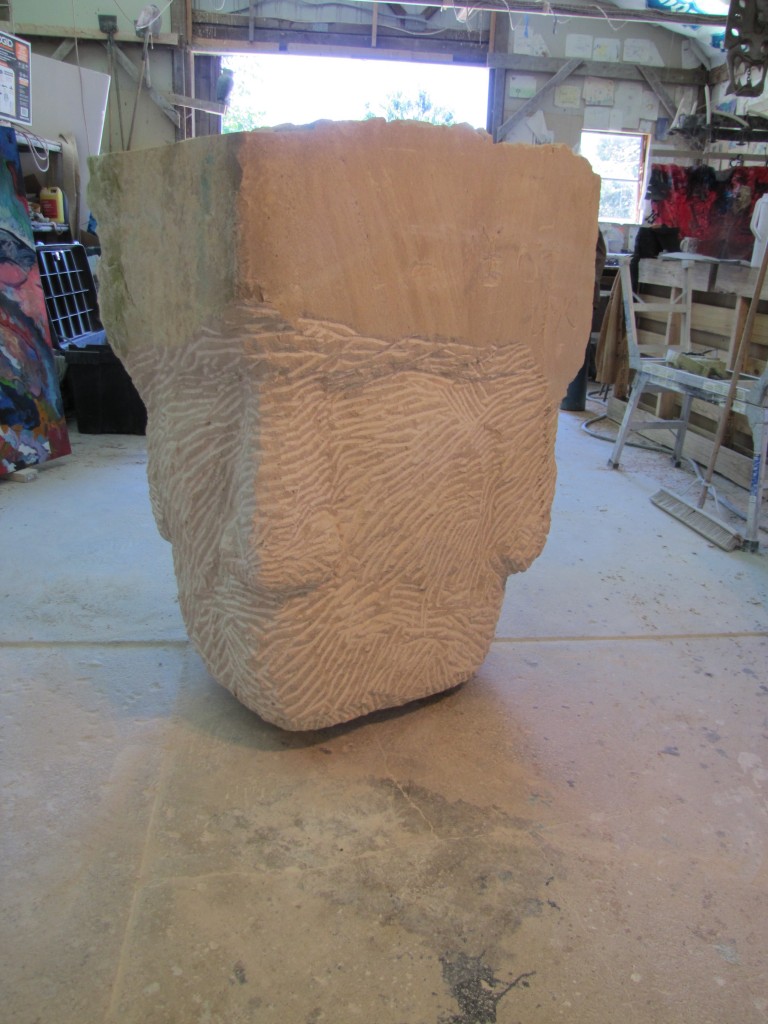 At this stage I almost went for the Bishop's Hat look, but that wasn't what I was after. But it always helps to keep an open mind, right?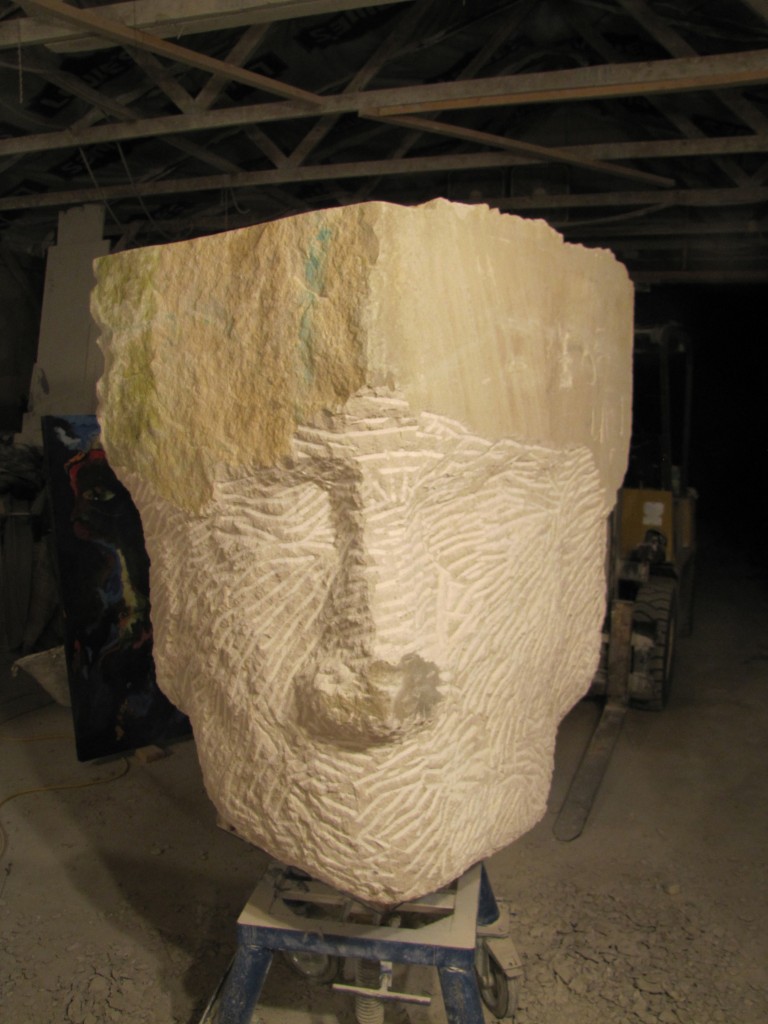 In the beginning, there was the first chip. It takes a lot of chips to get ahead.